Last night at the Deportivo del Sindicato del Metro , in Mexico City, Mexico, Maria Elena Villalobos, now 12-5-1 (5KO), defeated Blanca Cueto [aka?: Blanca Cotto] that has a supposed and unsubstantiated record of 11 fights (only a close reported figure) fights..But with that said, Cueto is actually listed as a pro debuter on Boxrec. WBAN has no information on Cueto either.
WBAN also did an "internet" search on Cueto fighting other boxers, and found nothing on the net, other than coming in as a winless boxer under the name of ("Cotto")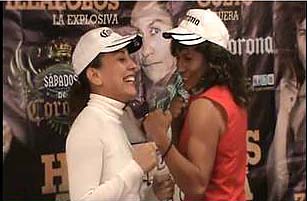 Apparently Cueto was first listed on Boxrec with a 0-3-0, and then their record was corrected (or changed, by whomever) to being a pro debuter, and the boxer that had the three straight losses was now named "Blanca Cotto".

Sorry folks, WBAN is as confused as you are "probably" confused reading this....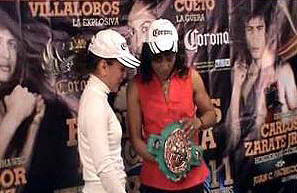 Cueto was stopped 1:23 seconds of the second round by Villalobos, for the WBC Silver super bantamweight title, in what WBAN will record on our special Title Fights segment "You've Got to be Kidding me" bouts in women's boxing.